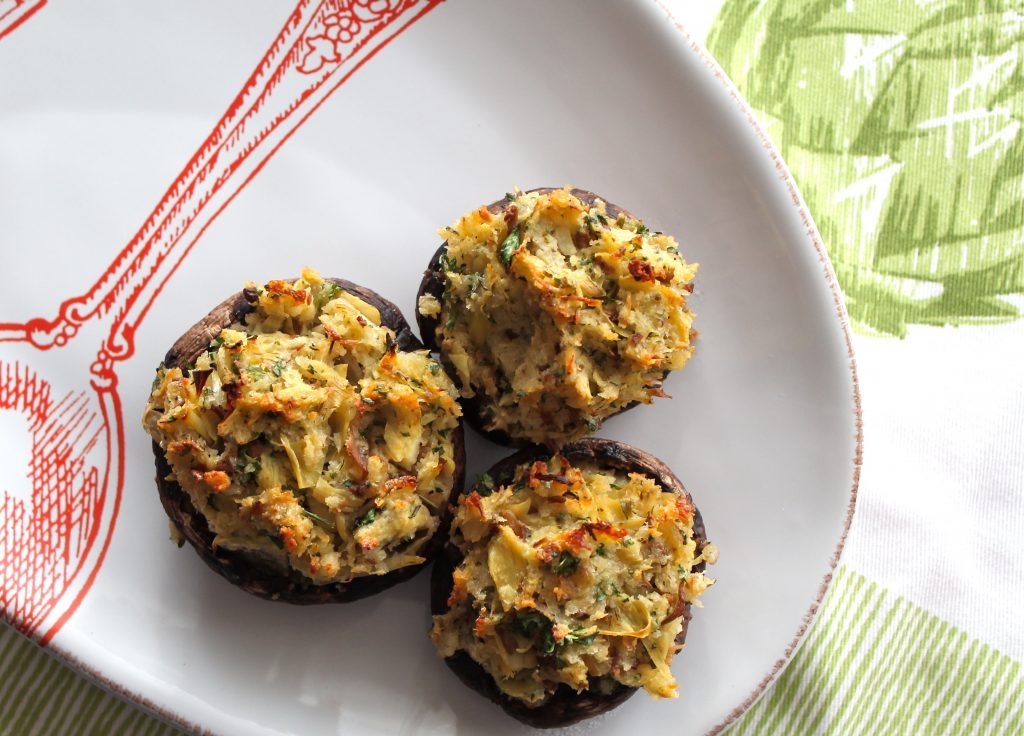 I'm currently in Thanksgiving search mode. I have always loved everything about the holiday since I was a child. The stories about the pilgrims and Plymouth rock, the colors and cornucopia, plus the sheer abundance of side dishes and desserts that come with just one meal. I've only hosted the full holiday twice now, but each year I pour over magazines, blogs, PBS, and now Pinterest to add to my knowledge, preparedness and collection of recipes. Which is funny, because in reading through nine separate Thanksgiving menus over at Saveur, I was most drawn to their menu for a "Traditional New England Thanksgiving". After all, how many ways can one person really fix mashed sweet potatoes? I tried my mom's oyster dressing once because it was my grandpa's favorite treat, but I was not convinced to stray far from my usual players on the menu… though that doesn't stop me from searching for THE perfect recipe each year. So I guess if you are looking for adventure and have a worldly palet on THIS holiday, I am not your person!
I can however offer you some tips and recipes I'm looking at if you head over to my Thanksgiving pin board on Pinterest. There you'll find links to yummy recipes, decorating ideas, a very helpful Thanksgiving Timeline from the folks at Williams-Sonoma, and several free printables. This one from The Party Dress, a collection of props for a Thanksgiving-themed photo booth, is my absolute favorite so far…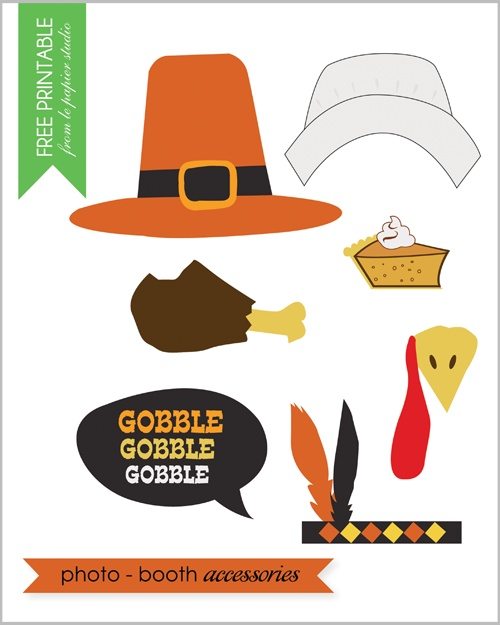 So these artichoke stuffed mushrooms are one of two appetizers Saveur suggests as part of their traditional Thanksgiving meal. I made these on a Friday night, and surprisingly they were even better the NEXT day. Just a quick zap in the microwave made them ready to savor… making them a perfect snack for the big day. Full disclosure here too… my children were not at all impressed with this dish, leaving lots of extras for just my husband and I to polish off. To do that, I heated a couple on Saturday with some of my leftover Roasted Autumn Vegetable Pasta for lunch. The rest I chopped up and sauteed a bit in a hot skillet to use as topping for baked potatoes. With a little thought leftovers, especially these, are a treat!
Artichoke Stuffed Mushrooms
12 mini portobello mushrooms (labeled "stuffing mushrooms" in our grocery)
3 tbsp. unsalted butter
3 cloves garlic, minced
1 small shallot, minced
Kosher salt and freshly ground black pepper, to taste
½ cup dry white wine
1 cup grated Parmesan
¾ cup panko breadcrumbs
3 tbsp. finely chopped parsley
1 tbsp. finely chopped thyme
1 14-oz. can artichoke hearts packed in water, drained and chopped
1 egg white
Heat oven to 375°. Grease a 9″x13″ baking dish with 1 tbsp. butter; set aside.
Remove and finely chop stems from mushrooms, reserving caps. Heat remaining butter in a 10″ skillet over medium-high heat. Add chopped mushroom stems, shallot and season with salt; cook, stirring occasionally, until mushroom mixture is dry, about 7 minutes. Add chopped artichokes and garlic, and cook until garlic is fragrant, about 2 minutes more. Add ¼ cup wine, and cook until wine has evaporated, about 3 minutes. Remove from heat and set aside to cool. Add Parmesan, breadcrumbs, parsley, thyme, and egg white. Season with salt and pepper and mix thoroughly.
Using a spoon, fill mushroom caps with about 3 tbsp. filling and pack tightly. Place filled mushroom caps in greased baking dish. Pour remaining wine around mushrooms, and bake until golden, about 30 minutes. Serve warm, or cool and refrigerate on a paper-towel lined glass plate, covered tightly with plastic wrap. Re-warm in 250 degree oven or in the microwave.
Recipe slightly adapted from
Saveur