These after school quesadillas are a quick and kid-pleasing snack, packed with protein from the deli ham and shredded cheddar cheese and topped with a generous drizzle of honey mustard. I'm sharing French's® in my life as part of a sponsored series for Socialstars™ #FrenchsCrowd #FrenchsKetchup #FrenchsMustard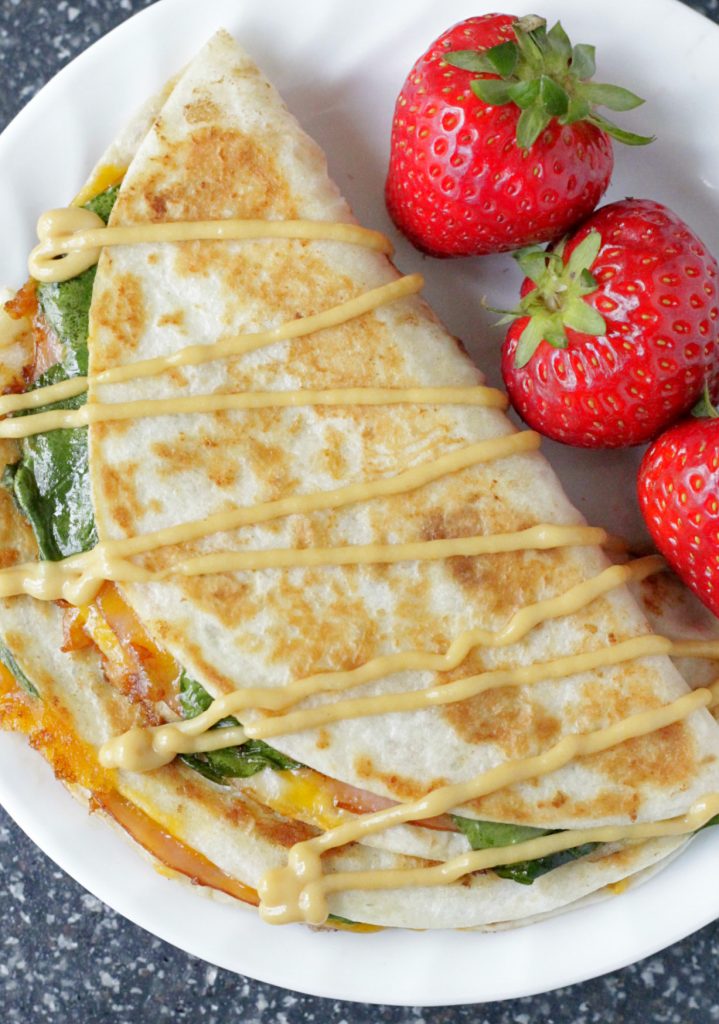 My kitchen has been out of commission for almost four weeks now. After 17 years of living with an outdated, dilapidated and just plain ugly kitchen I'm finally getting an upgrade! Floor to ceiling we are changing everything and the end result is going to be so exciting for me. I make my living in our kitchen and it's finally going to be the super space I always envisioned for myself. My husband recently asked what I was going to make first when it was all finished and while I like to think it will be something time consuming (like fresh-baked bread) my kids just want me to feed them again.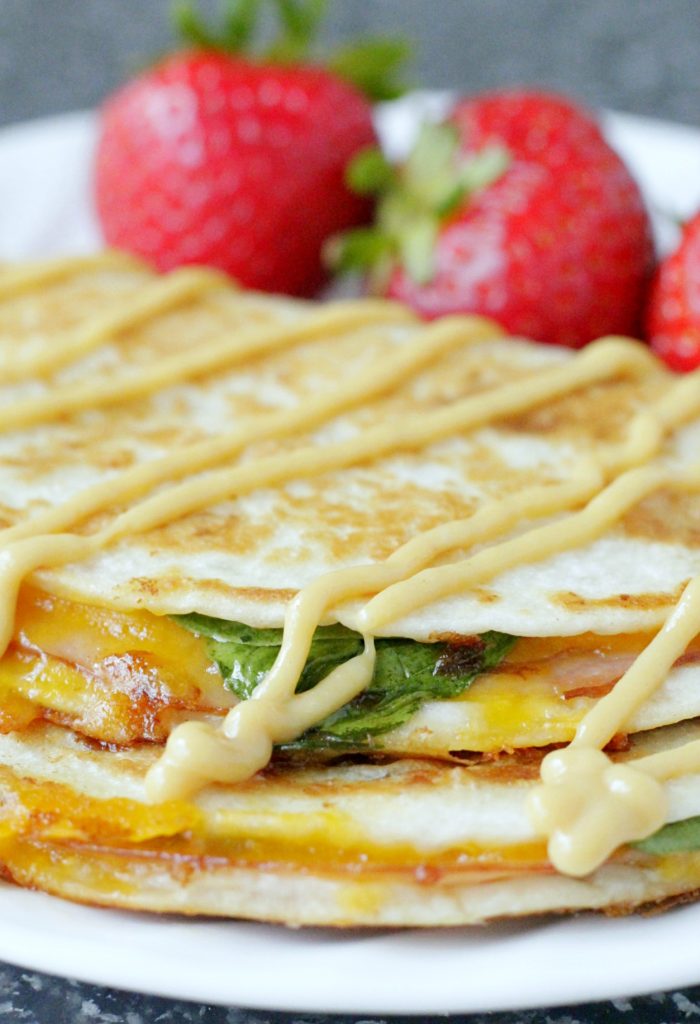 Given the choice my kids would much rather eat a cheese quesadilla than a grilled cheese sandwich on freshly baked bread. Maybe it's because there's toppings involved with quesadillas? They'd never dip a grilled cheese sandwich in honey mustard but a quesadilla just seems like it is begging for a sauce.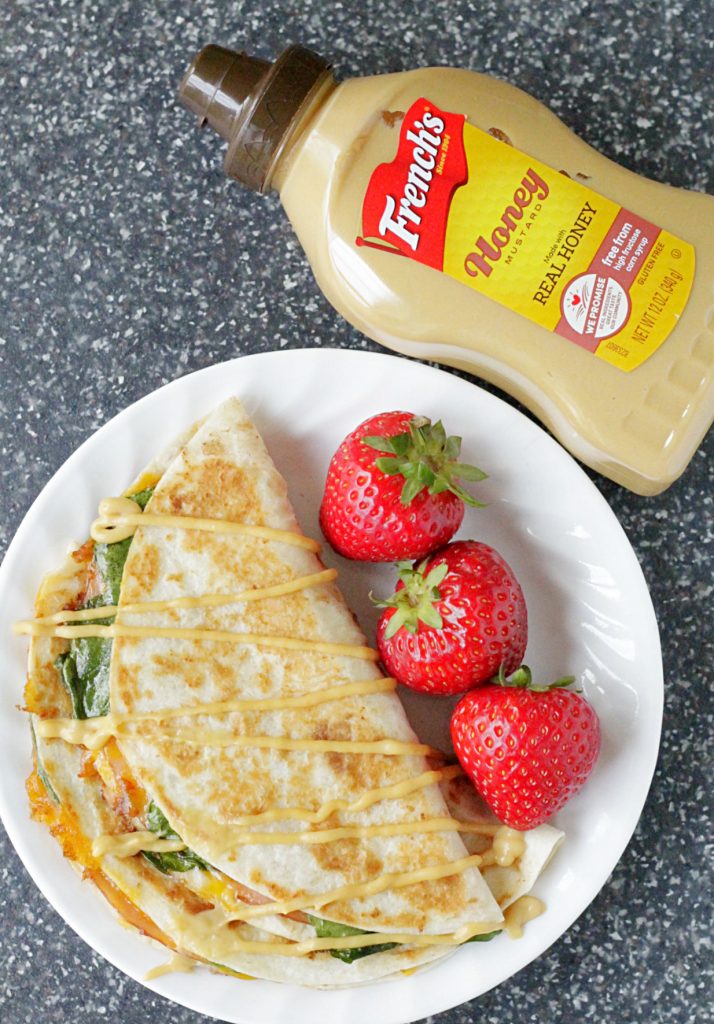 I don't know about your kiddos, but mine come home from school ravenous. I pack them a big lunch but it doesn't seem to matter. And with both of them heading off to swim team practice soon after school I like to try and give them a protein-packed snack. Bonus if it's something warm. A quesadilla like this one filled with deli ham, cheddar cheese and fresh spinach, then drizzled with French's® Honey Mustard is just the thing.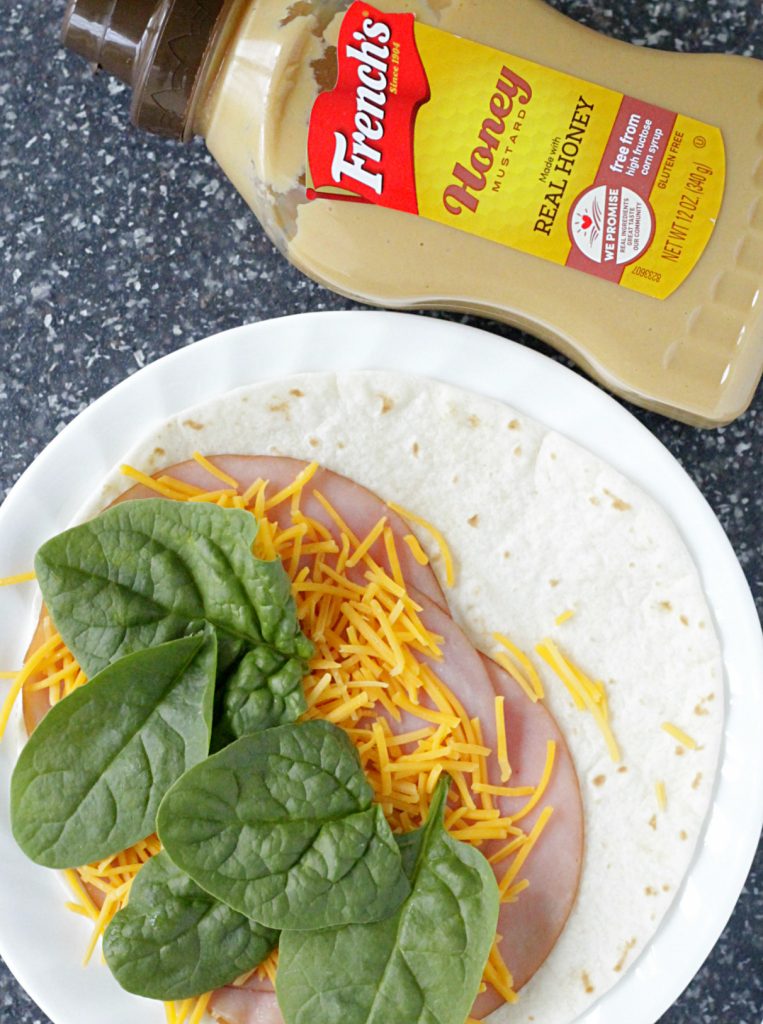 It's real honey that makes French's® Honey Mustard so incredibly delicious. Giving you the tang of French's Classic Yellow mustard with a burst of irresistible sweetness. Crafted from #1 Grade Mustard Seeds and blended perfectly smooth, it's the mustard even kids who don't like mustard love.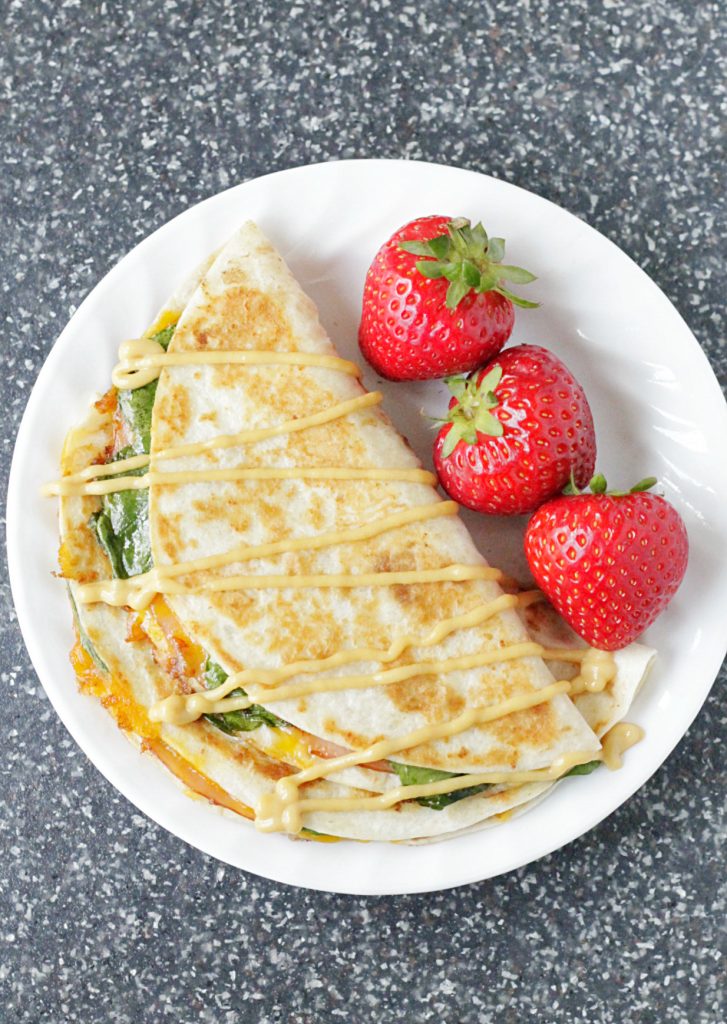 What do you think I should make first in my brand new kitchen? I'd love to hear from you in the comments.

After School Quesadillas
Ingredients
2

fajita size

flour (or corn) tortillas

2

tbsp

butter

6

slices

deli ham

2/3

cup

shredded cheddar cheese

1/4

cup

baby spinach

2

tbsp

French's® Honey Mustard
Instructions
Heat a large, non-stick skillet over medium high heat.

On one half of each tortilla layer three slices of ham, 1/3 cup of shredded cheddar cheese and half of the fresh baby spinach leaves.

Fold each tortilla in half.

Melt the butter in the hot skillet.

Add the two quesadillas and cook for a few minutes until cheese begins to melt and the tortilla is browning.

Flip each quesadilla and continue cooking until the second side is browned.

Drizzle each quesadilla with one tablespoon of the French's® Honey Mustard.