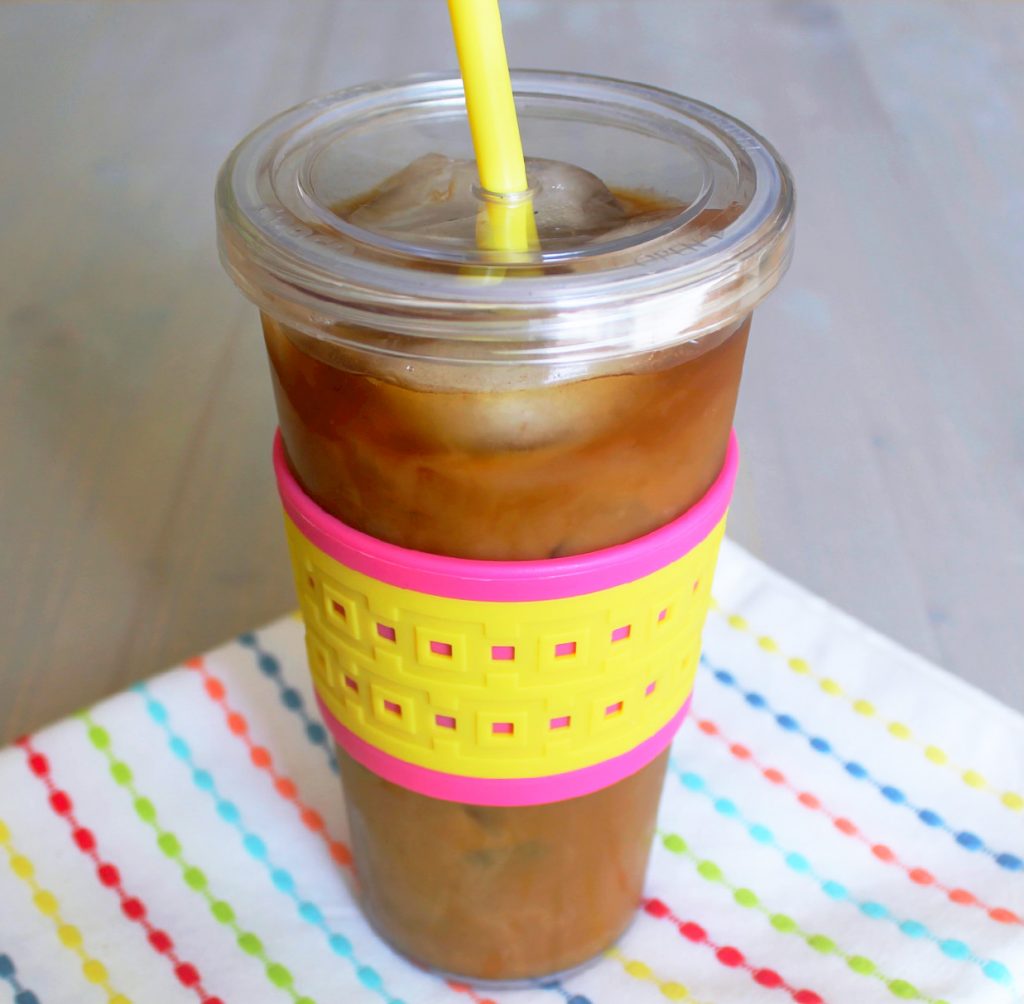 This my friends is 100 calories of pure coffee perfection. It is practically life-changing for me, and I really am not exaggerating. For years, I was hooked on those bottles of Starbuck's Frapps, the ones you can buy at the store in a 4-pack. It was an expensive habit and wasted 180 calories on less than 10 ounces of drink. My husband's solution was to buy me a Keurig for my 40th birthday, which was an incredibly sweet gesture. But I'd done some research and was pretty much convinced by then that I just needed to buy a French Press and try to make my own iced coffee. My Bodum french press by the way at Target cost only about $20, so even if it breaks one day it's not too expensive to replace.
Anyway, for months I tried different methods at making myself an iced coffee in the mornings with my french press, all of which were pretty miserable, so I'd done a complete turnabout in the past couple of months and been drinking just straight, black, hot coffee. Which honestly, I love, especially when it's cold outside. But then a few weeks ago, Food 52 who I follow on my Facebook and Twitter feeds published this little recipe for Magical Iced Coffee.
I tried it, tweaked it a bit and this is now my perfect summer breakfast drink. I've not tried mixing it in a Mason jar and straining it the next morning, as the original recipe suggests, because I already own a french press. The press makes super-quick and non-messy work of getting that cold-brewed coffee in your tumbler when you are bleary-eyed, so I highly recommend it.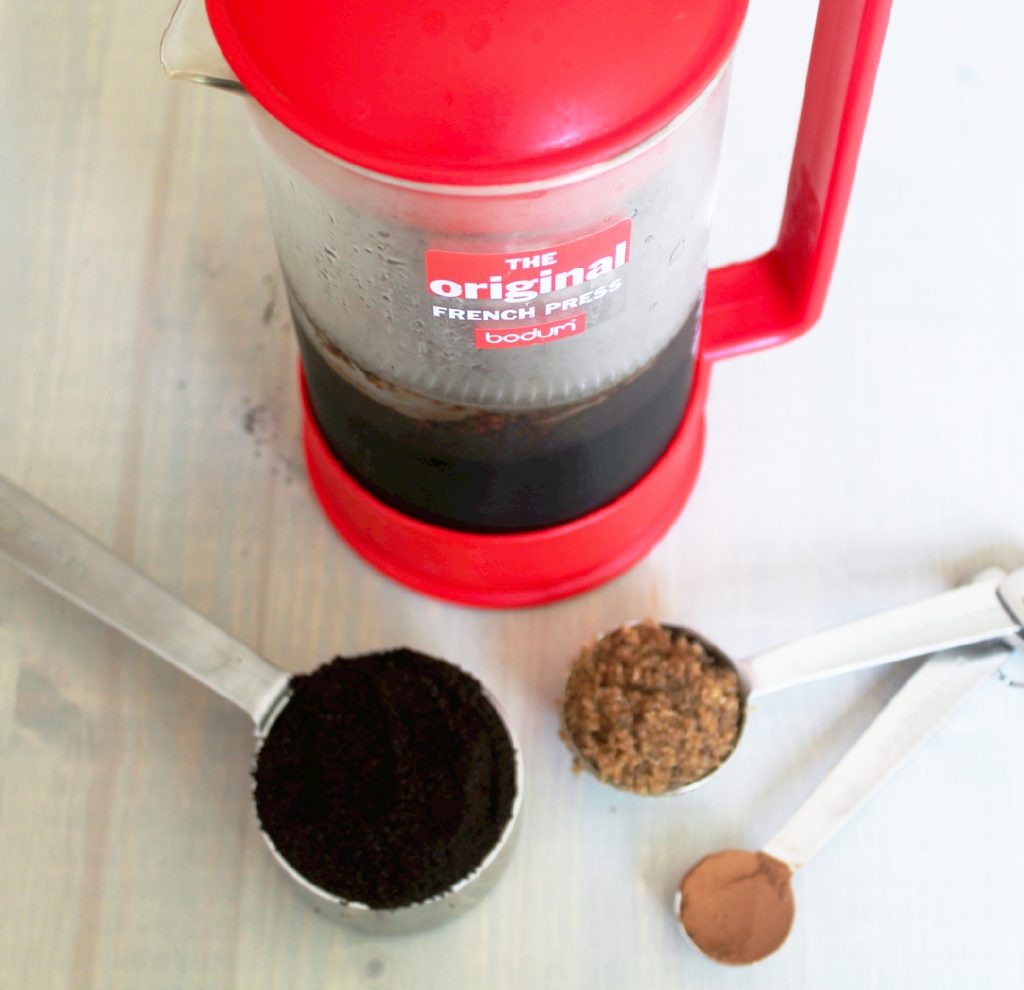 At night, I simply mix my ingredients together in the press and store it in the fridge (with the lid on, but not in the pressed position). When I wake up in the morning, I press it, pour it over ice, add 2 tablespoons of half and half (I use Kroger's Simple Truth brand Organic) and it's done and ready for sipping. The dark brown sugar contains 60 calories, the half and half 40 calories, for a grand total of only 100 calories for this 16 oz. beverage. I think for a mocha version you could replace the cinnamon with cocoa powder. I'm going to try that in the next few days, and I'll report back how it works.
100 Calorie Magical Iced Coffee
Ingredients
2

c.

cold water

heaping 1/3 c. dark roast ground coffee

1

T.

+ 1 t. dark brown sugar

1/2

t.

ground cinnamon

ice

2

T.

half and half
Instructions
Combine the water, coffee, sugar and cinnamon in your french press the night before you want to drink your iced coffee. Be sure to mix well so grounds are submerged in the water. Store in the refrigerator overnight with the lid of the french press on (but in the unpressed position).

The next morning, fill your favorite beverage tumbler with ice, press the cold-brewed coffee and pour it over the ice. Add the half and half, mix and enjoy!