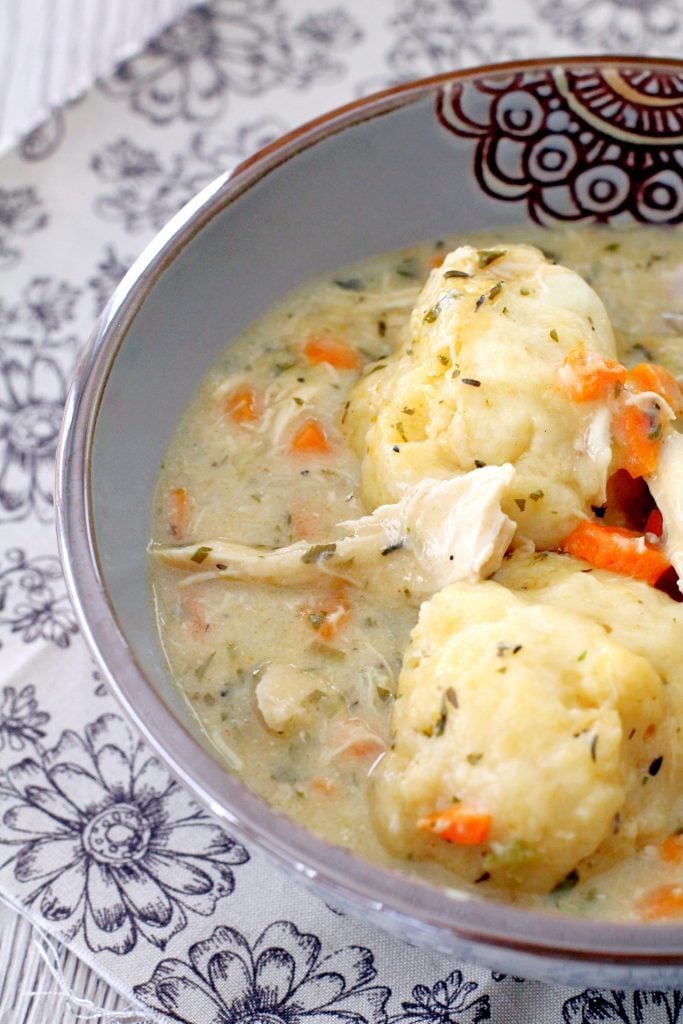 Gosh I love a good comfort food dinner. I think chicken and dumplings might be my favorite. At the very least they are in my Top 5 comfort foods of all time. To be honest I haven't made them much myself but that's now going to change. We loved this meal so much I'm going to make it again next week!
My mother-in-law makes really good dumplings. It's the meal my father-in-law requests for his birthday dinner every year. So I guess that's why I never made them much myself. But the other night I was out of dinner inspiration. Yes, it even happens to food bloggers. I sometimes get so over-saturated looking at food and recipes on Pinterest that nothing sounds good to actually eat.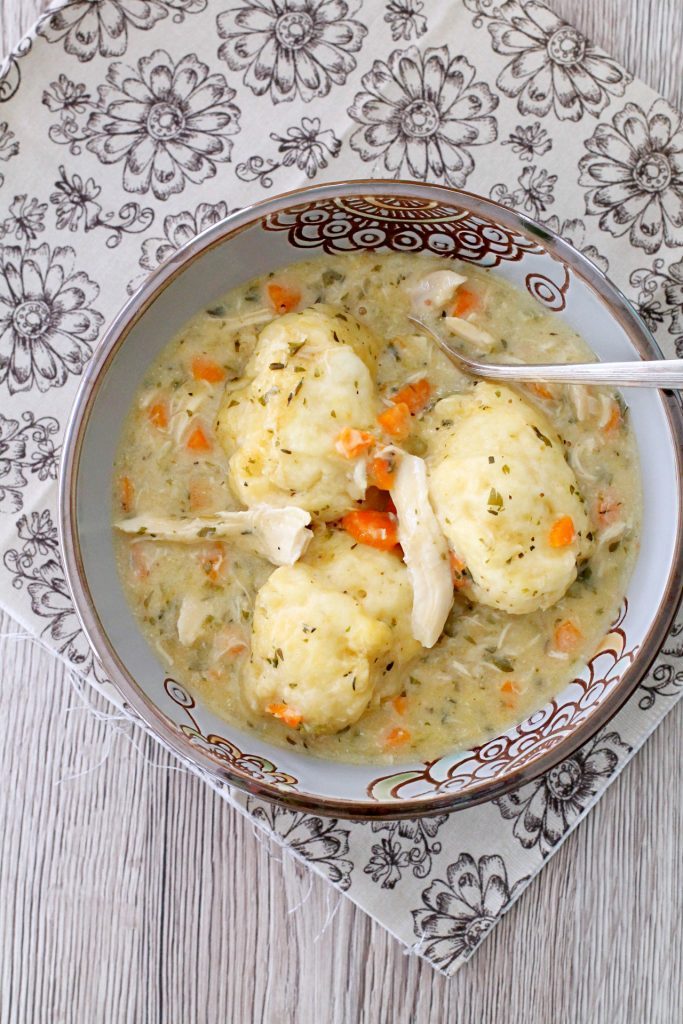 I finally landed on chicken and dumplings and just winged it. I went to the grocery and started with a rotisserie chicken and went from there. I know traditional chicken and dumplings starts with a whole, uncooked chicken and involves hours of preparation with homemade stock and all. But this was a week-night dinner after swim practice, so…
I found the dumping recipe HERE and reading through the comments used melted butter instead of oil and cooked them covered for 25 minutes. That may sound like a long time but at that point the work is finished. Everything is in the pot and once the dumplings are finished steaming you are good to go.
And WOW these chicken and dumplings totally hit the spot. They may not be start-to-finish from scratch but they made for a simply delicious and comforting dinner. YUM!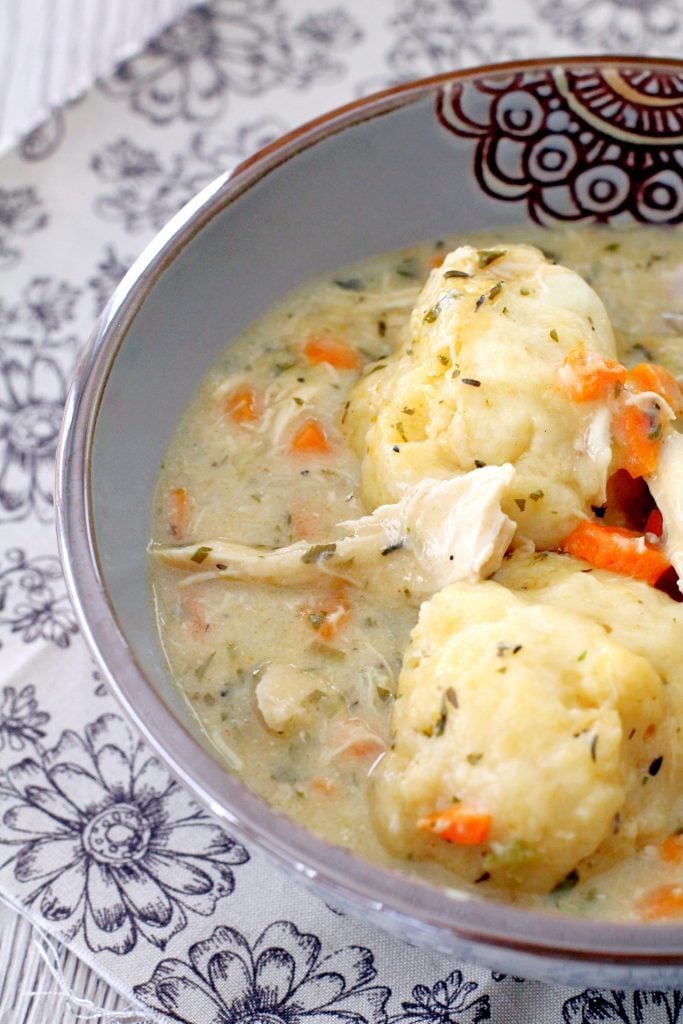 Simply Delicious Chicken and Dumplings
2015-10-16 06:43:36
Serves 6
Ingredients
1 rotisserie chicken, white and dark meat skinned and shredded
6 small carrots, peeled and diced
3 large stalks celery, diced
1/2 c. fresh parsley, minced
2 T. unsalted butter
1/2 t. salt
1/2 t. black pepper
1/2 t. garlic powder
1/2 t. smoked paprika
1/2 t. dried thyme
1 (10 oz.) can cream of onion soup
4 c. chicken stock
2 c. all-purpose flour
4 t. baking powder
1 t. salt
3/4 c. milk
4 T. unsalted butter, melted
Instructions
In a large stock pot over medium-high heat, melt the two tablespoons of butter and add the carrots, celery, parsley and all the seasonings, salt through thyme. Cook for about 5 minutes. Add the cream of onion soup, chicken stock and shredded rotisserie chicken. Stir well. Bring to a low boil and reduce heat to a simmer.
To make the dumplings, whisk together the flour, baking powder and salt. Pour in the milk and melted butter and stir together with a spatula until a smooth ball of dough forms.
Using a 2 tablespoon capacity cookie scoop, drop the dumpling batter balls into the simmering stew one at a time until all the dough has been used. The dough should make 15 dumplings.
Cover the pot and allow to cook (without uncovering) on a low simmer for 25 minutes.
Serve immediately.
Adapted from Food.com
Foodtastic Mom http://www.foodtasticmom.com/