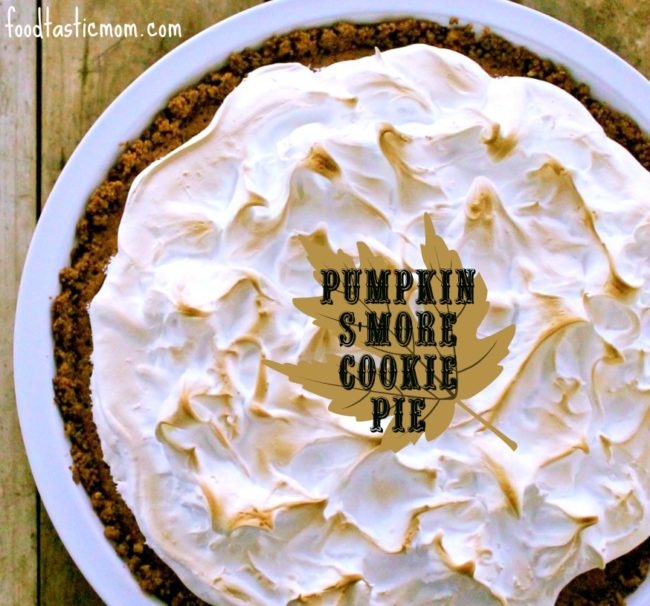 I have a confession to make. I am a pie fanatic who is afraid of pie crust. Don't get me wrong, a flaky from-scratch crust and my tummy get along just fine. It's my hands that don't seem to want to cooperate.
Lucky for me my mother-in-law is a boss when it comes to perfect pie crust. My favorites are her pecan and rhubarb in the colder months and her fresh peach pie in the summer is to-die-for. She gave me a lesson in crust once, and I failed rather miserably. I know some people say crust is easy, and for people like my mother-in-law it is, but for people like me, even though in most other cooking skills I'm very confident, pie crust is an exercise in frustration.
I am determined enough though that perfecting pie crust is on my "bucket list" for age 40. So once I've conquered it, I'll be sharing those pecan, rhubarb and peach recipes!
In the meantime, I happened across an advertisement for a pie making contest over at Tidy Mom. Despite my crust inadequacies, I was intrigued because I do love pie and by entering I have the chance to win an oven!!! So I'm joining TidyMom and Whirlpool for the 4th Annual Love the Pie Party and entered to win a new Whirlpool Gold® Induction Range. Make sure to click on the link to read about this awesome oven from Whirlpool.
In my frequent wanderings on Pinterest, I pin and read a lot of recipes from both Bakers Royale and How Sweet It Is. They both have some super-awesome treats, but I hadn't actually tried any of their recipes yet. Knowing that I'd want to make a pie with a graham cracker crust, s'mores leaped to mind. I'd recently pinned Bakers Royale recipe for s'mores cupcakes with a beautiful, lightly toasted crown of homemade marshmallow. I also remembered How Sweet It Is had a recipe for pumpkin chocolate chip cookie pie that seemed like a seasonal match.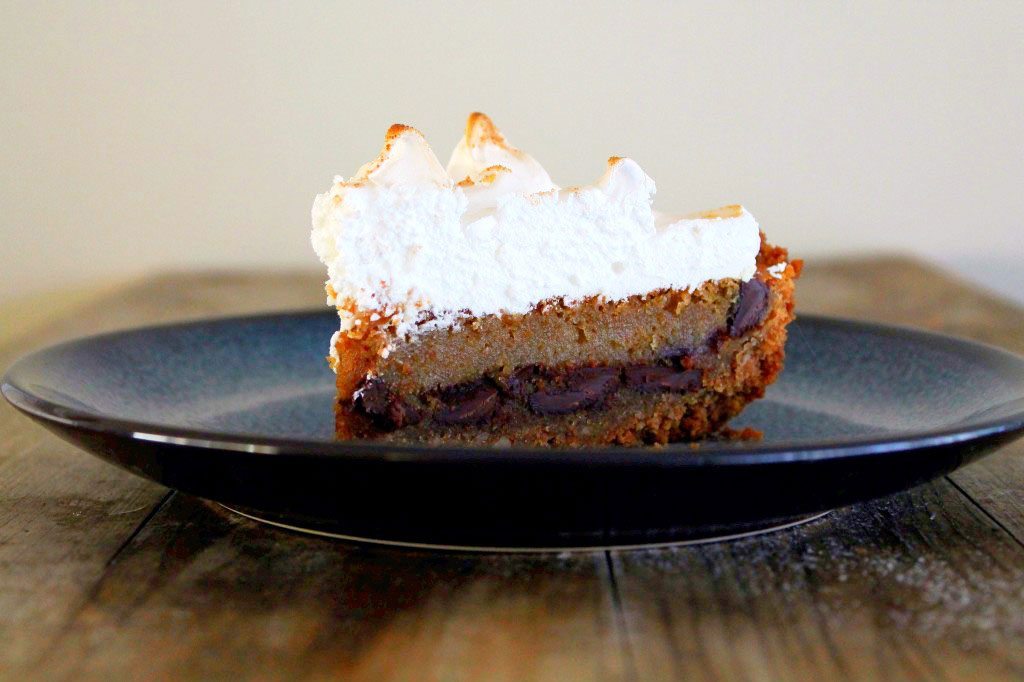 My pie begins with a slightly salty pecan graham crust, because pecan and pumpkin just go together. Its middle is a pumpkin-flavored, deeply chocolate and gooey cookie filling topped with a toasty crown of homemade marshmallow fluff. It's rich, tasty and easy on the eyes… perfect for your holiday table.
Now come join Love the Pie with TidyMom sponsored by Whirlpool and enter to win a new Whirlpool Range. View my pie along with countless others…LOVE THE PIE!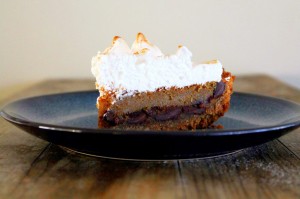 Pumpkin S'More Cookie Pie
2013-11-11 06:37:57
for the crust
6 T. unsalted butter
one sleeve of graham crackers (I used Honey Maid brand)
1/2 c. pecans
1/2 t. salt
for the filling
2 large eggs
1/2 c. canned pumpkin
1 t. vanilla extract
1/2 c. all purpose flour
1/2 c. light brown sugar
1/2 c. white sugar
1 t. pumpkin pie spice
1/2 t. cinnamon
1/8 t. nutmeg
1 1/2 sticks unsalted butter, softened
1 c. Ghiradelli bittersweet chocolate chips
for the marshmallow topping
5 egg whites
1 1/2 c. white sugar
for the crust
Preheat oven to 325 degrees. Melt the butter in the microwave. Place the graham crackers, pecans and salt in the bowl of a food processor. Pulse to crush. In a medium-sized bowl, mix together the crumbs with the melted butter. Press into a 9-inch glass pie plate, covering the bottom and sides. Bake for 10 minutes.
for the filling
In a large bowl, beat the eggs and pumpkin on medium-high speed for 1 minute. Add the vanilla, flour, sugars and spices and beat for one minute more. Add the softened butter (cut into cubes) and beat for one minute more. The batter may be a bit lumpy and that is OK. Fold the chocolate chips into the batter with a rubber spatula and gently pour and spread the batter into the pie dish. Bake at 325 degrees for 50-55 minutes or until just set.
for the marshmallow topping
While the pie is baking, combine egg whites and sugar in a glass bowl placed over simmering water on the stove-top. Bring mixture to 160 degrees F while whisking constantly (use a candy or instant-read digital thermometer to gauge the temperature). Transfer mixture to stand mixer bowl fitted with a whisk attachment and beat on medium-high speed (speed 8 on a KitchenAid stand mixer) until mixture cools, doubles in volume and forms stiff peaks; about 10-12 minutes.
Once pie has cooled for about 30 minutes, gently spread the marshmallow fluff on top. Taking the back of a metal spoon, press down and then gently pull up to create the marshmallow "peaks". Turn the oven broiler to high and broil the pie for about one minute -- watching the whole time -- until the marshmallow turns a light, toasty brown. Serve immediately or save under a cake/pie dome on the counter until the next day.
Notes
http://www.bakersroyale.com/cupcakes/smores-cupcakes/
Adapted from How Sweet It Is & Baker's Royale
Foodtastic Mom http://www.foodtasticmom.com/