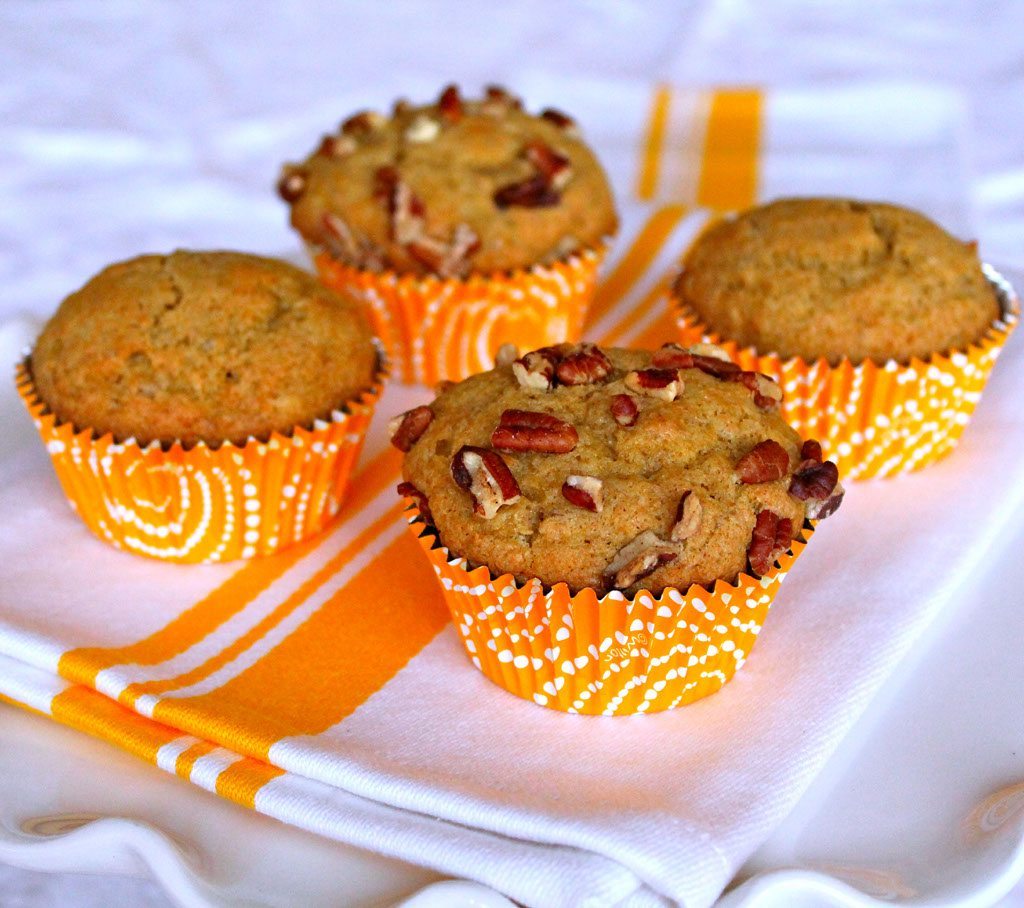 I told my little girl I was going to call these Hannah Banana Muffins from now on and she giggled uncontrollably, then caught her breath and said, "Oh yeah, baby!" She and her brother crack me up every day. I've called her Hannah Banana since she was a baby. She doesn't really like it when other kids call her that, as I was informed by her last year during preschool, but she does really like it when her teachers, dad and I use it as a term of endearment.
I wasn't quite so endeared with her however when she recently informed my mother-in-law that her banana muffins and scrambled eggs were much better than her mommy's. In her defense, my mother-in-law is a really excellent, Southern cook. I feigned some hurt feelings at the time, but I did happily take home a copy of the banana muffins she had made for Hannah that particular day. It's a very simple Southern Living recipe, and I think part of Hannah's fondness for them were because the nuts were sprinkled on top…. meaning she had the choice of a muffin with no nuts. Her mommy loves baked goods with nuts, Hannah does not. They are really yummy muffins… and I can never stay mad at this sweet face for long!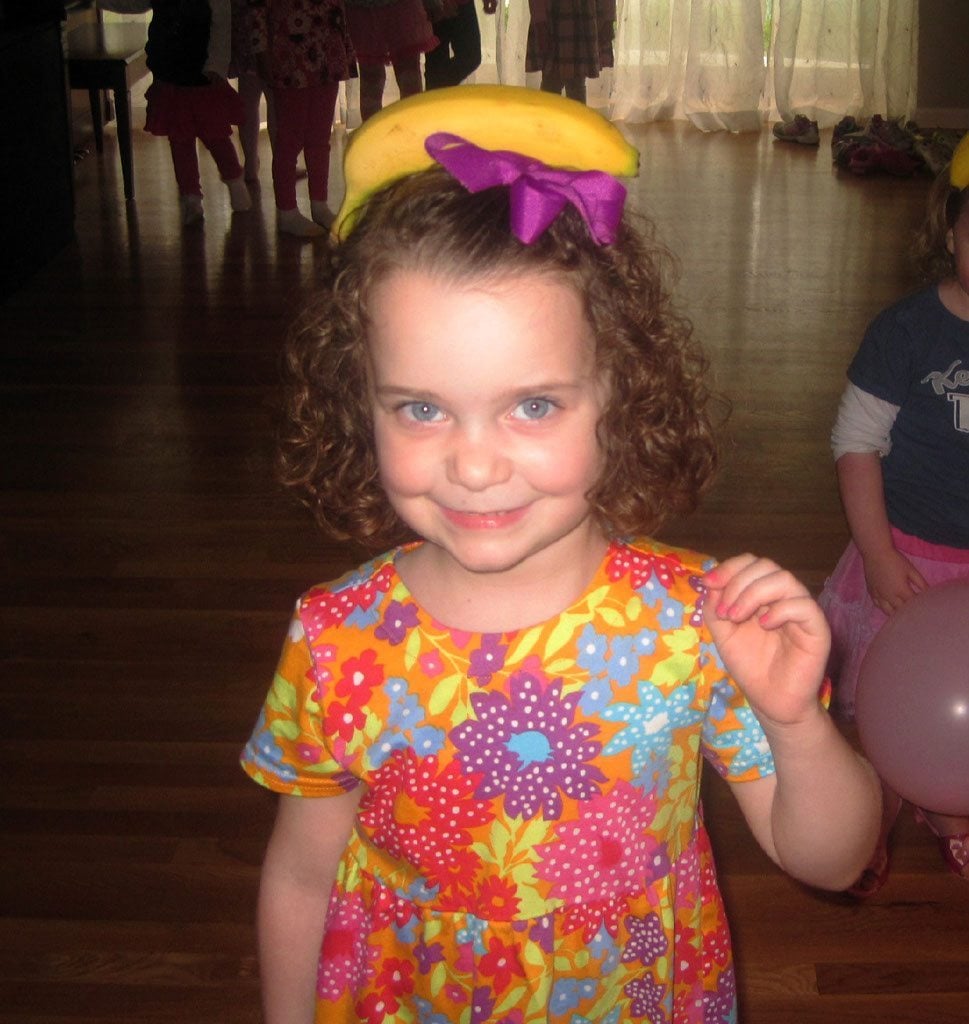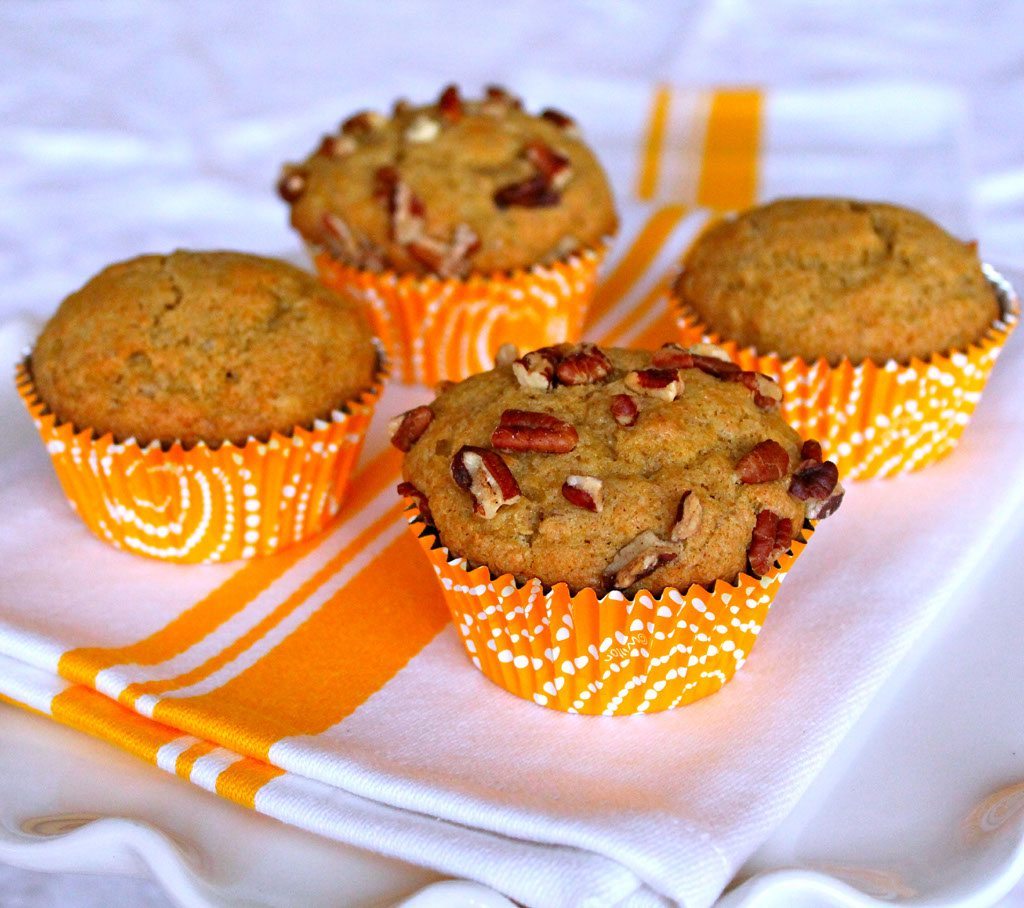 Hannah Banana Muffins
2013-03-11 14:41:59
Ingredients
1 stick unsalted butter, softened
1 c. firmly packed light brown sugar
2 large eggs
1 c. mashed very ripe bananas (about 2 large)
1/4 c. buttermilk
1 t. vanilla extract
2 1/4 c. all-purpose flour
3/4 t. baking soda
1/2 t. baking powder
1/2 t. salt
1/2 c. toasted, chopped pecans
Instructions
Beat butter at medium speed with an electric mixer until creamy. Gradually add brown sugar, beating until light and fluffy. Add eggs, 1 at a time, beating just until blended after each addition.
Stir together mashed bananas, buttermilk, and vanilla. Stir together flour, baking soda, baking powder and salt; add to butter mixture alternately with banana mixture, beginning and ending with flour mixture. Beat at low-speed just until blended after each addition. (Do not over beat.) Spoon batter into 12 muffin cups, filling 2/3 full. Sprinkle evenly with pecans... or not.
Bake at 350 degrees for 20-22 minutes or until wooden toothpick inserted into center comes out clean.
Adapted from Southern Living
Foodtastic Mom http://www.foodtasticmom.com/