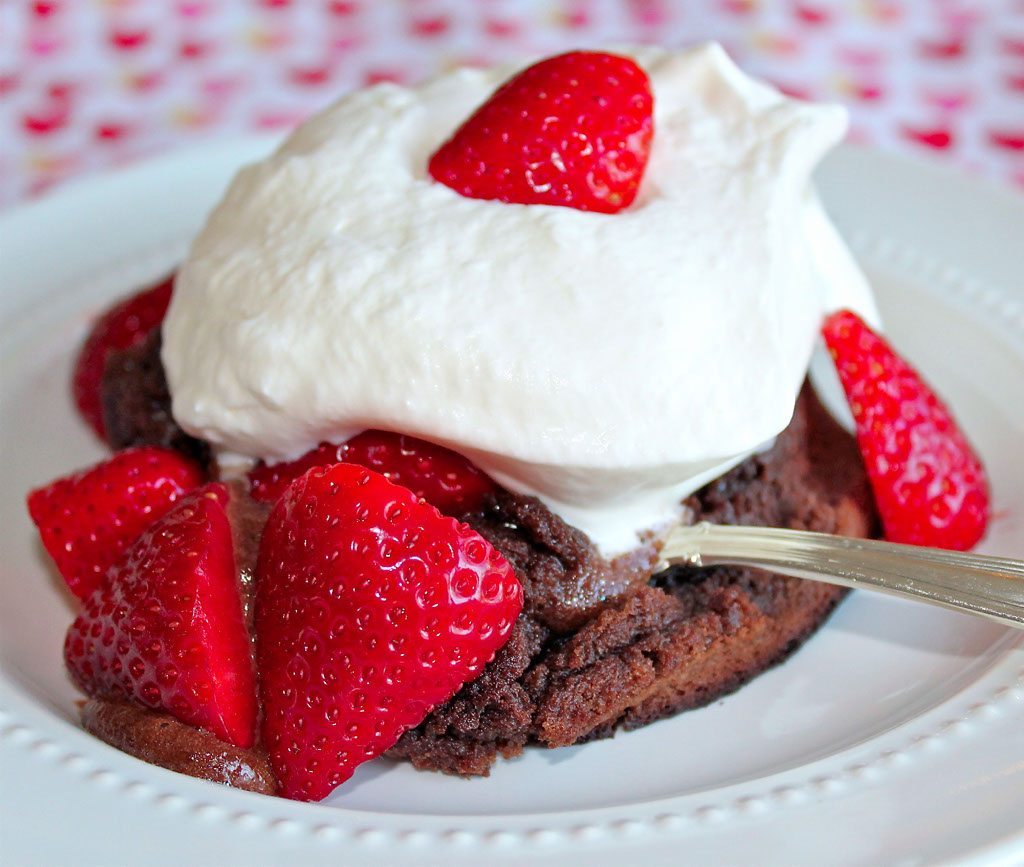 For anyone who knows me well, the title of this post may sound odd. This is a picture of chocolate lava cake, right? Sort of…
I found a recipe on Williams-Sonoma's website probably 10 years ago, called Chocolate Fondant. The reason I went searching for it is because my mother-in-law loved eating at a local restaurant called The Chart House, and her favorite dessert was their Chocolate Lava Cake… which they topped with vanilla ice cream and crushed Heath bars.
The recipe I found was not only easy, but it was at least as tasty as the Chart House version. Over the years, I've made literally hundreds of these little molten-centered cakes…for various groups of people and on various different occasions.
Most recently, my Dad celebrated his 72nd birthday. He actually shares his birthday with Punxsutawney Phil, and no my Dad did not see his shadow this year either. As I shopped for the chocolate I needed, I found a 70% Extra Bittersweet Chocolate Ghirardelli Bar (4 oz.) which had printed on its back label a recipe for these "Soft Center Chocolate Cakes". For my previous recipe, I always used Ghirardelli's 60% Bittersweet Chocolate. I personally think this new (to me) version is more souffle-like… light, airy and deeply chocolate, with that signature molten center that I love so much and am now kinda known for.
I wasn't sure if I should mess with such a long-standing tradition, and I still love my old stand-by recipe, but this version did not weigh as heavily in my stomach afterwards… plus, the chocolate flavor was more intense, which I personally like.
This is a perfect dessert for Valentine's Day!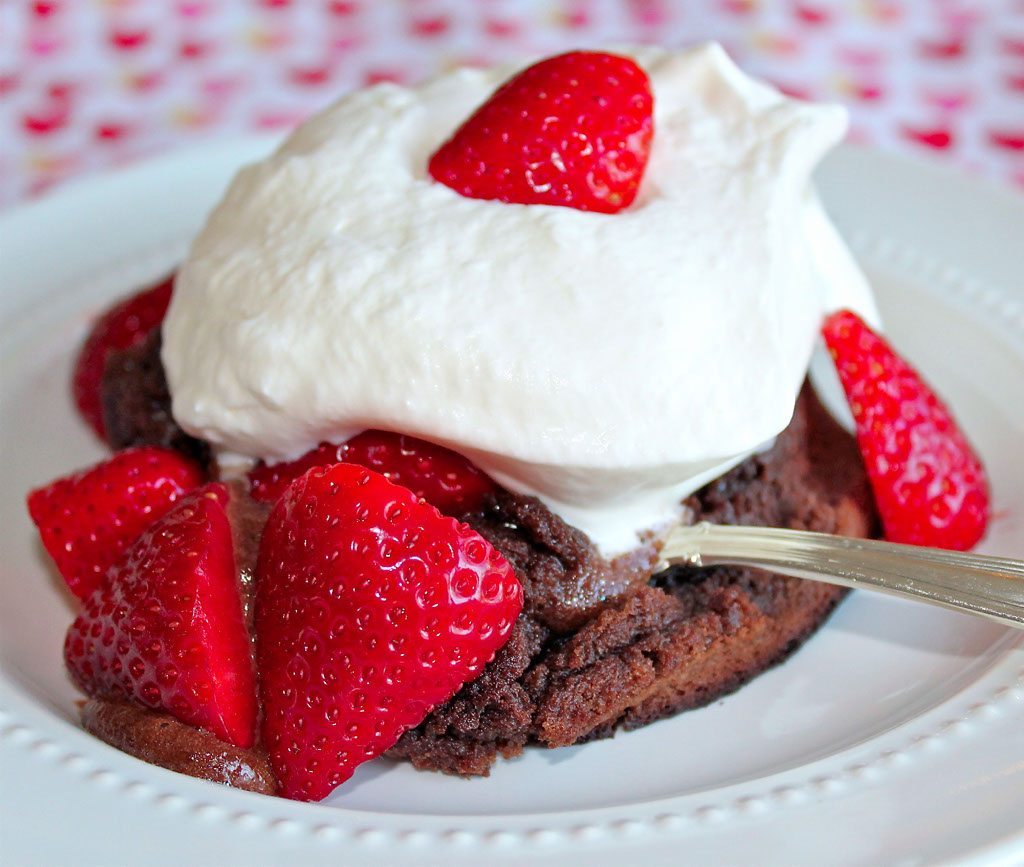 Ghirardelli Soft Center Chocolate Cake
2013-03-18 06:27:48
Serves 4
Ingredients
4 oz. unsalted butter
4 oz. bar Ghirardelli 70% Cacao Bar
2 whole eggs
2 egg yolks
1/3 c. sugar
1/2 t. vanilla
1 T. cake flour
Instructions
Preheat oven to 450 degrees. Slowly melt the chocolate and butter together in the microwave in a glass bowl... checking about every 30 seconds as you don't ever want to burn the chocolate.
In a stand mixer fitted with the whisk attachment, combine the eggs, yolks, sugar and vanilla. Beat on high speed for about 5 minutes. When finished the texture of will be that of marshmallow cream. The eggs, sugar and vanilla will turn pale yellow, thicken and increase in volume quite a bit.
Remove the stand mixer bowl and gently fold in the melted chocolate and butter mixture and the tablespoon of flour into the beaten egg and sugar mixture. Generously butter four (6 oz.) ramekin dishes. Divide batter evenly among the dishes. Bake on center rack of oven for about 8 minutes. Outer edges will be set, but center will still be giggly.
If desired, allow to cool for 5 minutes and invert onto dessert plates to serve. I personally make a mess when I do this (see above photo) so I usually serve them straight out of their baking dishes, topped with whipped cream and strawberries.
Notes
Whipped Cream
8 oz. heavy whipping cream
1/4 c. powdered sugar
1/2 t. vanilla
Place the cream, sugar and vanilla in a large bowl. Beat on high with a hand mixture until soft peaks form... about 1-2 minutes. Serve immediately.
Foodtastic Mom http://www.foodtasticmom.com/