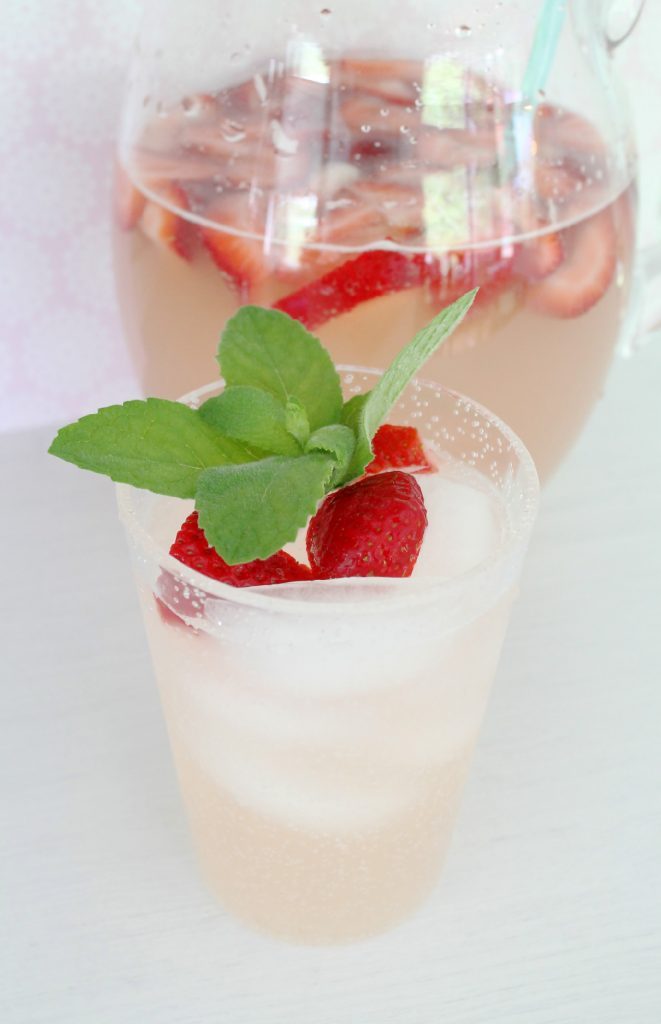 I love a good sangria, but I don't often make them myself. I've decided to change that, especially since I found this super-cute sangria pitcher at our Target the other day. First of all, it's plastic, which is good for those of us who are accident prone like me. Second, it was very affordable at only $7.99. And most importantly it comes complete with its own cute spoon to keep the sangria well-mixed! I'll use the pitcher for iced tea this summer as well.
And no, Target is not in any way sponsoring this post, I was just very excited about my pitcher find. It's the little things with me…
Anyway, Tom and I had a party to attend and I'd been pinning lots of recipes for rhubarb cocktails and simple syrups so I decided it was time to finally try one. I am a rhubarb fanatic by the way. It's in season right now so if you are looking for a stellar rhubarb dessert, click HERE to print my Strawberry Rhubarb Crisp. Served warm with vanilla ice cream it is To.Die.For.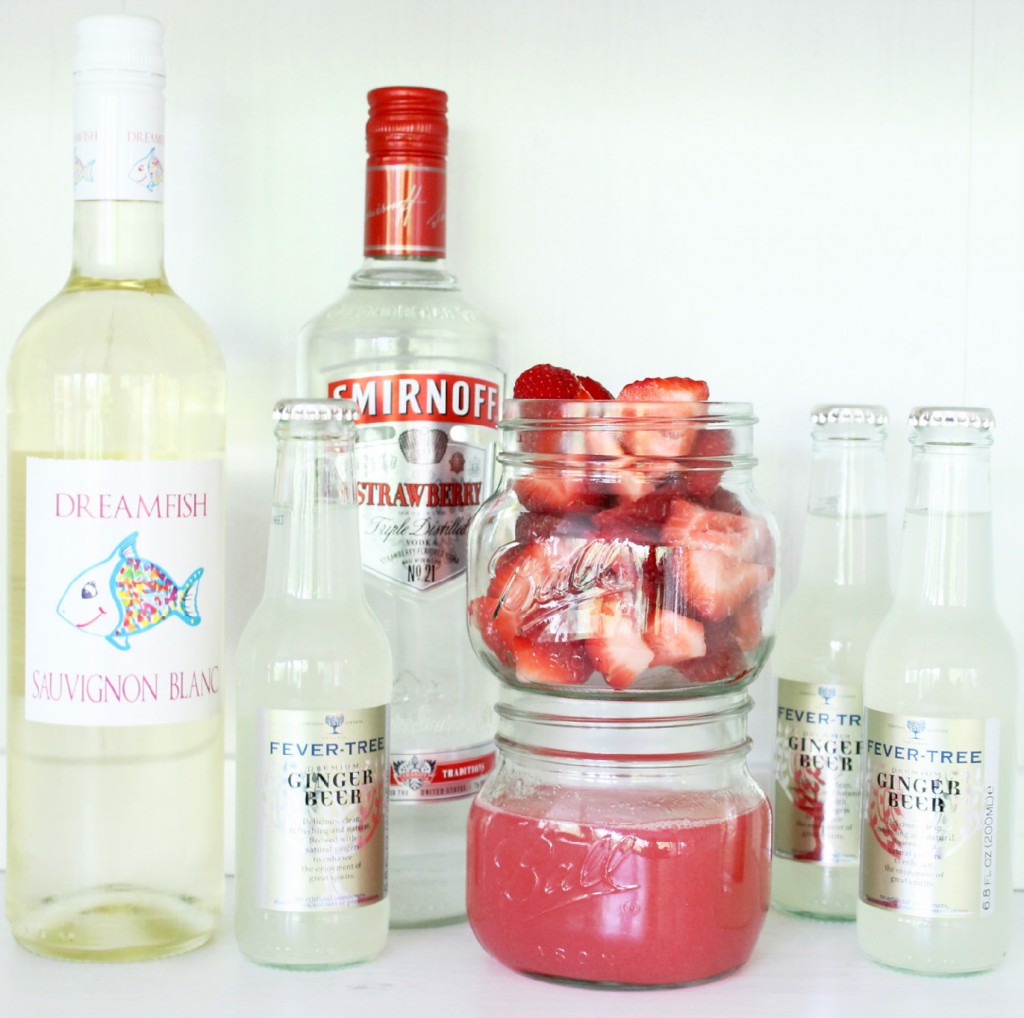 But I digress. Drinking. That is what we are attempting to do in high style with this recipe. I found my starting point sangria recipe HERE and appreciated his suggestion to halve the amount of sugar in the rhubarb simple syrup. Trust me, this sangria is still plenty sweet. After making my rhubarb syrup, I played mixologist with a decent bottle of Sauvignon Blanc, a healthy portion of Smirnoff Strawberry Vodka, my favorite Ginger Beer from Fever Tree, lots of fresh strawberries and sprigs of fresh mint for garnish.
Full disclosure after I'd taken these photos, I added some slices of fresh ruby red grapefruit. I think some fresh lemon slices would be a good addition as well. It's sangria after all, so load it up with the fresh fruit. Everyone at the party seemed to love it and it was good there were lots of us to share as this is a one (maybe two) and done drink, otherwise you might find yourself under the table by the end of the night. Enjoy!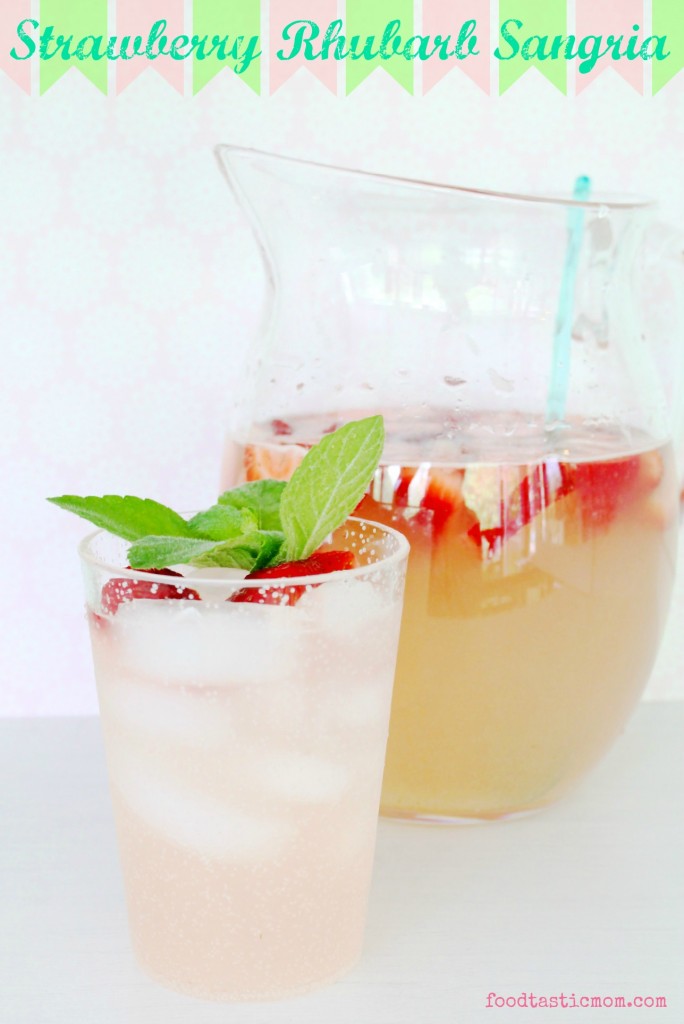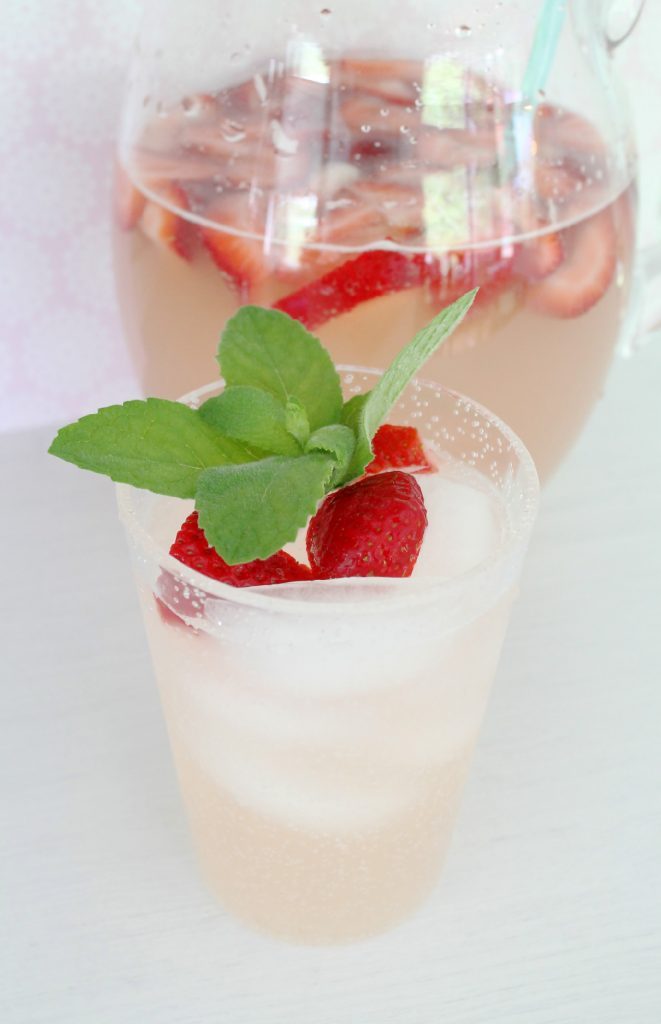 Strawberry Rhubarb Sangria
2014-05-20 11:34:51
Ingredients
1 c. water
1/2 c. sugar
4 stalks fresh rhubarb, cubed
1 bottle dry white wine, such as sauvignon blanc
1 c. strawberry or plain vodka
3 bottles (about 2 cups) high-quality ginger beer
Fresh strawberries, grapefruit and lemon slices
Fresh mint to serve
Instructions
In a large pot, combine the water, sugar and rhubarb. Bring to a boil, cover and remove from heat. Allow to steep for 30 minutes. Strain and cool the simple syrup in the refrigerator until ready to use. Can be made a day ahead.
In a large pitcher, combine the wine, rhubarb syrup, vodka, ginger beer and fresh strawberries, grapefruit and lemon slices. Allow to chill in the refrigerator for a couple of hours.
Serve over ice with fresh mints sprigs.
Foodtastic Mom http://www.foodtasticmom.com/
Really love rhubarb like me? Try my Rhubarb Grapefruit Preserves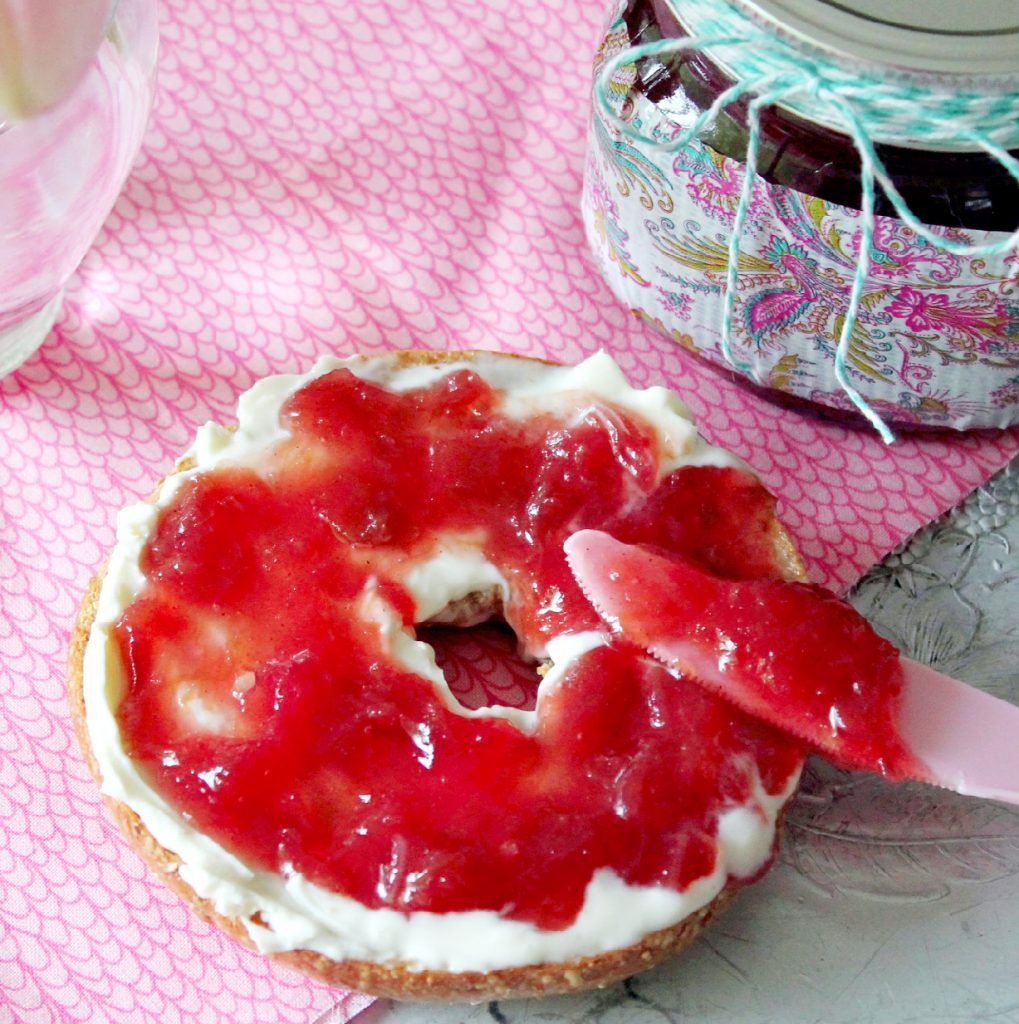 Or my Strawberry Rhubarb Crisp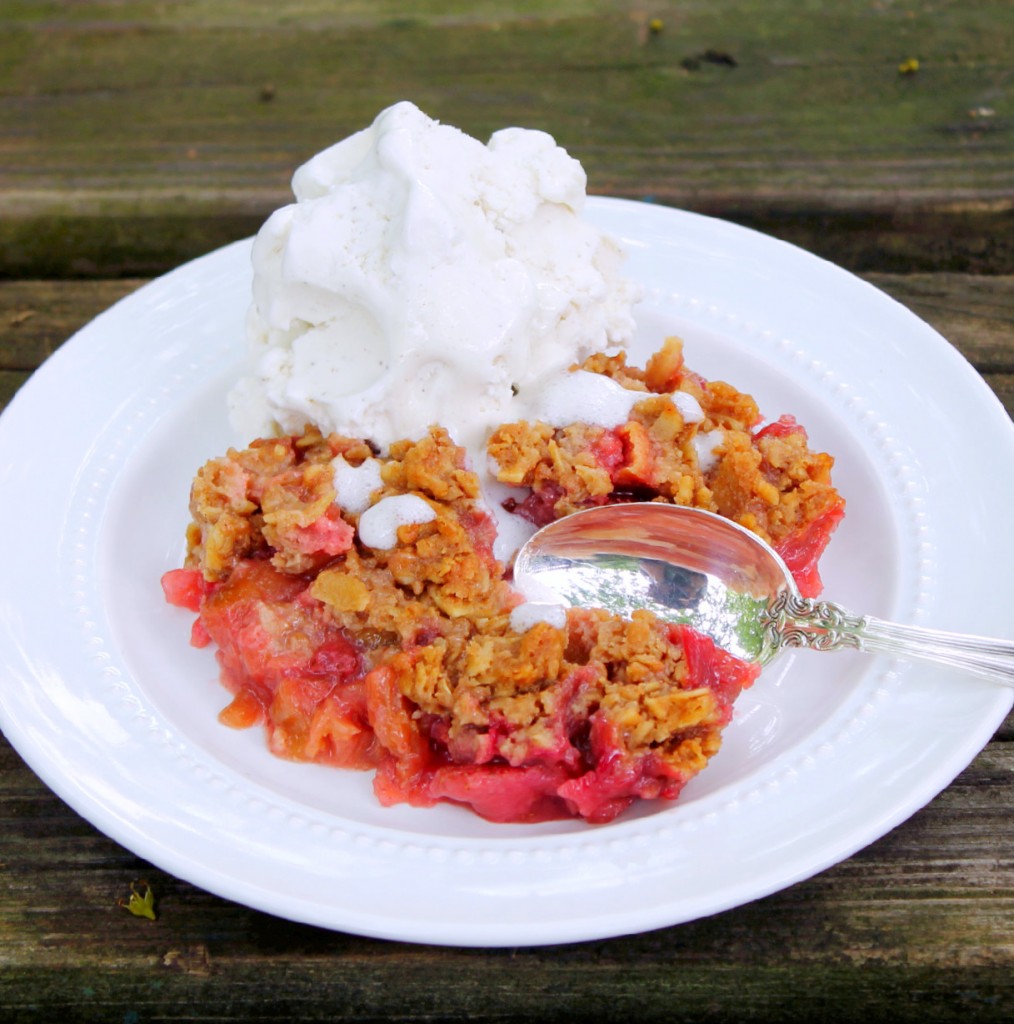 Click on the links or the pictures to visit the recipes!